Vegan and Cruelty-Free Face Cream: Tips for Choosing | Grapey
The choice of cosmetic products that respect the natural environment, plants, animals, and our skin is a priority for those who want to live in a truly conscious and harmonious way. Among these products, vegan face creams are gaining more and more recognition. In this article, we explore the importance of choosing face creams with these ethical and ecological characteristics and provide you with some helpful tips on how to select them intelligently.
In addition to seeking products that meet the specific needs of our skin, more and more consumers are looking for options that also align with values of sustainability and respect for animals. Vegan and cruelty-free face creams represent an ethical and conscious choice that contributes, in its own way, to a better, fairer, and more sustainable world. Choosing cruelty-free cosmetics means opting for products that have not been tested on animals, avoiding any suffering to animals or adverse effects on their reproduction and development.

LET'S BE CLEAR. Cruelty-free cosmetics have not been tested on animals. The European Union's Cosmetic Regulation, which has been in effect since 2013, is the most advanced legislation regarding the elimination of animal testing, as it prohibits the marketing of cosmetic products tested on animals. Cosmetics produced within the European Union, therefore, by law, must not be subjected to animal testing. Furthermore, from the perspective of registering specific chemical substances, EU chemicals legislation establishes that animal testing should be the last resort: animal testing should be replaced with alternative methods whenever possible. Moreover, the "Directive on the Protection of Animals Used for Scientific Purposes" imposes strict rules for animal testing (when it is absolutely necessary), reducing their number and minimizing animal discomfort. Things are not the same for cosmetics produced outside the EU, which is why cruelty-free certification is particularly important.

Vegan creams are specially formulated to entirely avoid ingredients of animal origin. This means that animal fats, lanolin, collagen, and other animal derivatives are excluded from the composition of such cosmetics. The use of animal-derived ingredients in the cosmetic industry can involve production processes that require the breeding and processing of animals, often associated with significant consumption of natural resources, water, and energy. Eliminating these ingredients in vegan creams reduces dependence on these resources, contributing to a more efficient use of global resources and a reduction in overall environmental impact.

Additionally, the production of animal-derived ingredients can be associated with issues such as deforestation, water pollution, and greenhouse gas emissions. Opting for vegan creams helps limit the expansion of these environmentally impactful practices, especially if they are based on ingredients from renewable sources, waste materials, organic farming (or all of these characteristics together) that are less impactful on the ecosystem.

Choosing vegan creams for your skincare not only represents an act of respect for animals but also positively impacts our planet. The cosmetics industry is increasingly embracing the cruelty-free and sustainable approach even outside of Europe, thus responding to the growing needs of ethically and environmentally conscious consumers. Thanks to innovations in formulations and production, it is possible to enjoy the benefits of high-quality face creams without compromising the well-being of animals or the integrity of the environment and the natural ecosystem.
5 Tips for Choosing a Vegan and Cruelty-Free Face Cream
1. Support Sustainable Companies 🍇
When looking for a vegan and cruelty-free face cream, choose products from companies that practice sustainability and have a positive impact on the environment. These companies often commit to reducing the environmental footprint of their products and using environmentally friendly ingredients. Those who choose not to test on animals tend to have a sustainable culture, and they pay attention to various aspects of production, including packaging. They may use active ingredients derived from organic farming, recyclable and recycled materials for packaging, the reuse of waste materials, and even corporate initiatives to offset emissions through environmentally beneficial activities.
Check that there are no animal-derived ingredients among the product's components 🍇
To be certain that the cream is 100% vegan, carefully read the list of ingredients on the cream's packaging. Make sure there are no animal-derived ingredients such as lanolin, beeswax, or other animal extracts. And remember, you can do this even when shopping online by checking the product descriptions for the ingredients. 🍇
3. Buy creams produced in countries with strict animal protection laws 🍇
Creams produced in countries with strict animal protection laws are more likely to be cruelty-free. These laws encourage companies to seek alternatives to animal testing. Europe, for example, offers a case of very advanced legislation on this issue, but the same cannot be said for other countries. Regulations for animal testing in cosmetic products vary widely and are generally much less restrictive than those outside the European Union.

China
China still requires mandatory animal testing for many cosmetic products before they can be marketed in the country. While they are beginning to adopt some alternatives to animal testing, such as in vitro tests, the requirement for animal testing is still widespread for various categories of cosmetic products.

South Korea
Although South Korea has begun to move toward the adoption of alternative methods for the safety testing of cosmetic products, and there are increasing efforts to promote the adoption of alternative methods and reduce the use of animals in testing, the use of animal testing is still common in the country.

Japan
Japan still requires animal testing for some cosmetic products, especially those containing new chemical ingredients. However, Japan is trying to promote alternative methods, and many Japanese companies are looking for more ethical and effective solutions to test the safety of their products.

United States
In the United States, there is no absolute national ban on animal testing for cosmetic products. However, in recent years, many U.S. companies have progressively adopted alternative methods and sought to reduce animal testing. Some states, such as California, have banned the sale of cosmetics tested on animals.
4. If it's not clear whether a cream is cruelty-free, ask the seller for clarification 🍇
Parabens are artificial preservatives. Their inclusion in the formulation of creams can carry the risk of developing allergic reactions and irritating sensitive skin, leading to allergic reactions. Sulfates are emulsifiers, but in excessive quantities, they can cause dry skin, hypersensitivity, and irritations. Choose natural face creams for men that are free of these harmful ingredients. Opting for formulas without aggressive chemicals will help maintain your skin healthy, naturally radiant, and well cared for.
5. Prefer creams with high-quality natural ingredients 🍇
Creams that are vegan and cruelty-free often rely on natural ingredients, which are beneficial for both your skin and the environment. Ingredients like plant oils, plant extracts, and vitamins contribute to healthy and radiant skin, promoting overall well-being.
Why Grapey Anti-Age Cream is an excellent vegan and cruelty-free product
Grapey Total Revitalizer for MEN is an exceptional face cream that combines the power of natural grape-derived ingredients with a specialized formulation for men's skin. Enriched with grape seed oil extract, vitamin B5, and chamomile, this cream offers a soothing and hydrating solution for all skin types, including sensitive skin. Its lightweight texture absorbs quickly without leaving any oily residue, and its natural formula is free from parabens or other harmful chemicals.

Additionally, the cream provides protection against harmful UV rays, helping to prevent sun-induced damage. Grapey Total Revitalizer for MEN is an excellent choice for those who want to deeply transform their skin with a natural, effective, and environmentally friendly skincare solution. Plus, it's long-lasting.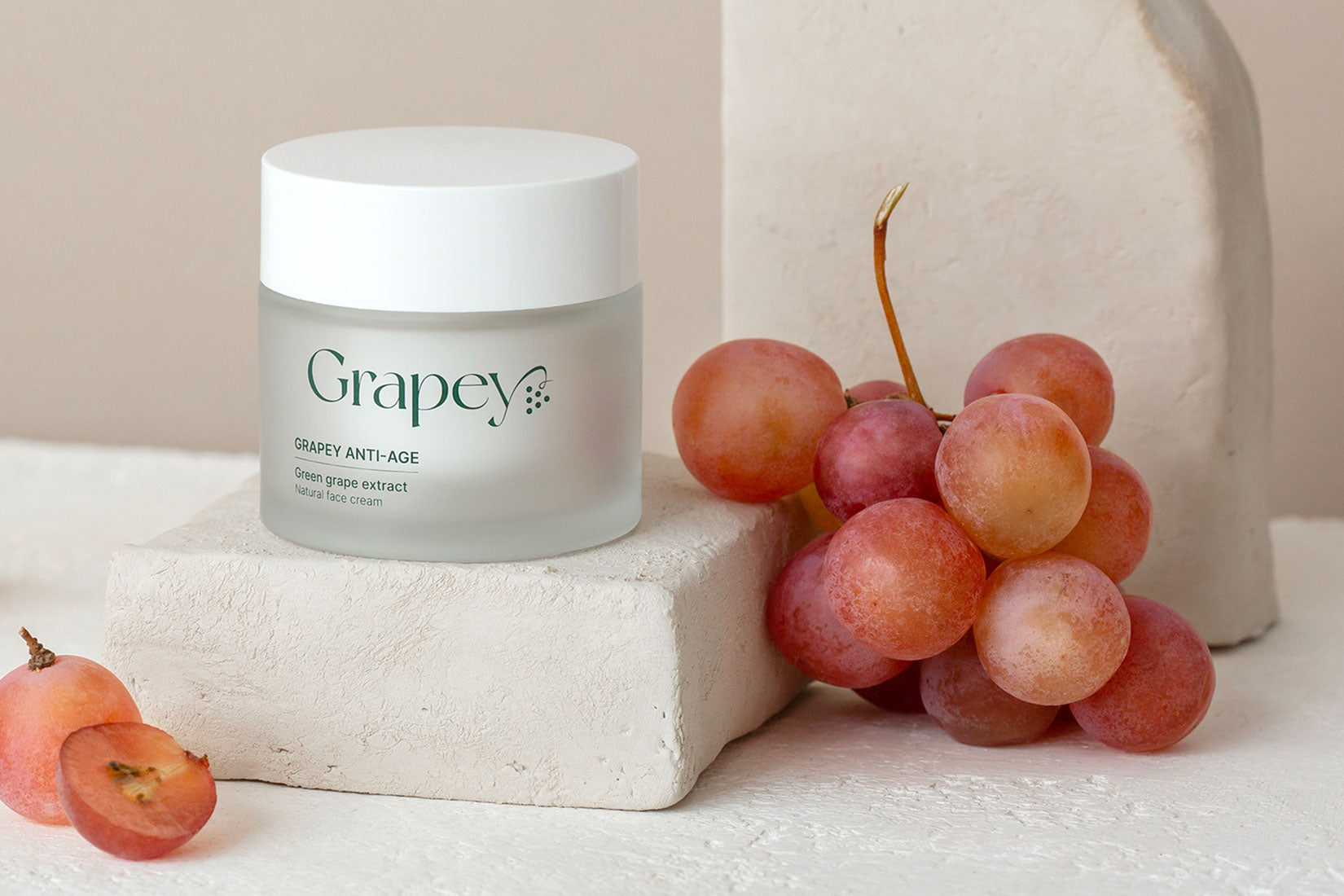 CHOOSE GRAPEY ANTI-AGE
Why choose a natural cream?
Choosing vegan and cruelty-free face creams is a conscious choice that respects both your well-being and the environment. By switching to 100% vegan creams that have not been tested on animals, you fulfill your skin's needs for hydration and wrinkle protection without compromising your ethical values. Grapey Anti-Age for women and Grapey Total Revitalizer for MEN demonstrate that exceptional results can be achieved without sacrificing ethics and harmony with the environment. They are perfect choices for those seeking high-quality vegan and cruelty-free face creams.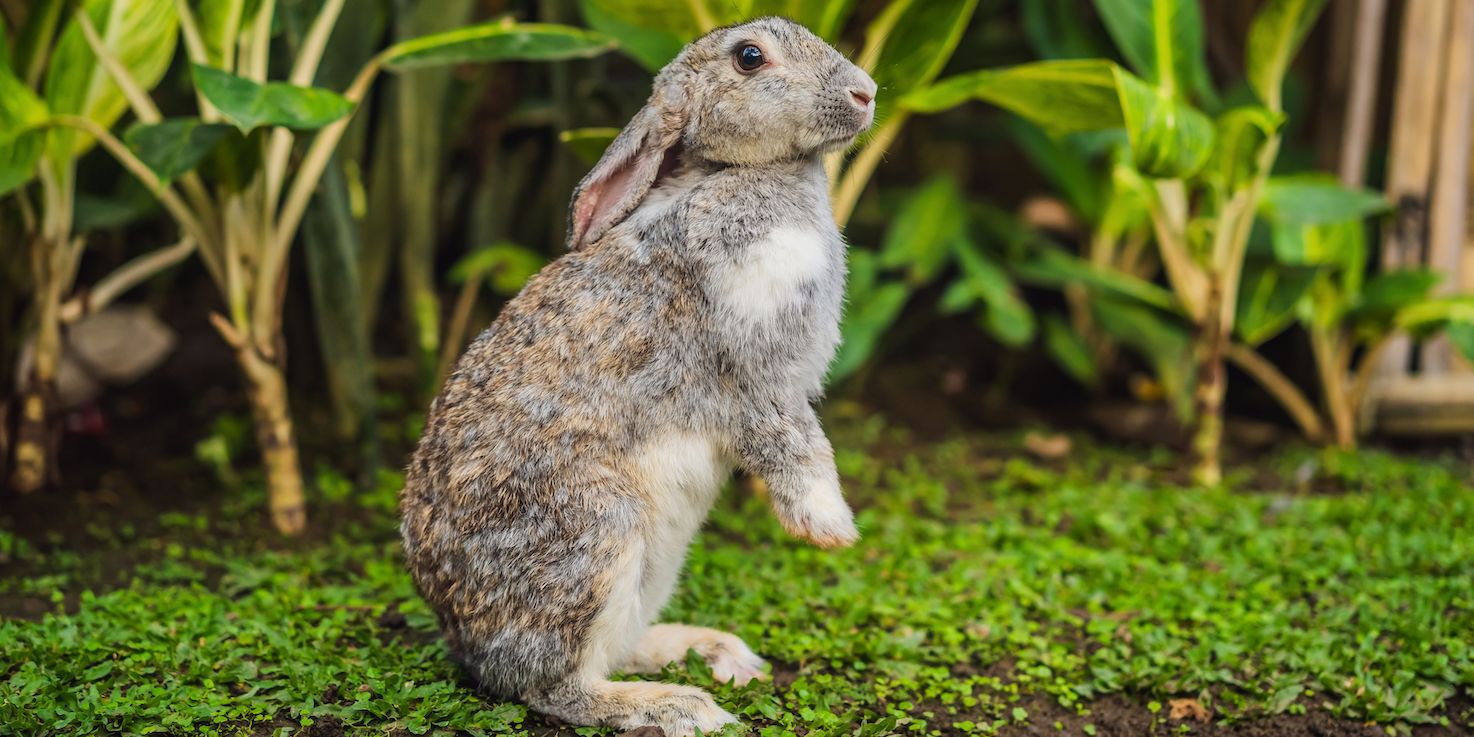 F.A.Q.
The answers to your questions.
For which skin types is Grapey Anti Age suitable?

Grapey Total Revitalizer for MEN is suitable for female skin, especially for all skin types, as it nourishes without weighing it down. It is particularly perfect for normal, oily, and combination skin types. Furthermore, it has passed all clinical tests for sensitive skin.
What skin types is Grapey Total Revitalizer for MEN suitable for?

Grapey Total Revitalizer for MEN is suitable for male skin and, in particular, for all skin types because it nourishes without weighing it down. It is especially perfect for normal, oily, and combination skin. Additionally, it has passed all clinical tests for sensitive skin.
How soon will I see the first results?

Consistency is key: with regular applications, both in the morning and evening, your skin will appear visibly brighter and more vital after approximately 3-4 weeks of use.
How long does Grapey Total Revitalizer for Men last?

The duration of Grapey Total Revitalizer for Men depends on the frequency of use. If applied twice daily, it typically lasts for about 3 months.
How long does Grapey Anti-Age last?

The duration of Grapey Anti Age Cream depends on the frequency of use. If you apply it twice a day, it usually lasts for about 3 months.
How does the refill works?

You can purchase the cream refill and reuse the glass jar. This way, you save money, and the environment thanks you.