Natural and Effective Anti-Wrinkle Cream: A Guide to Choosing | Grapey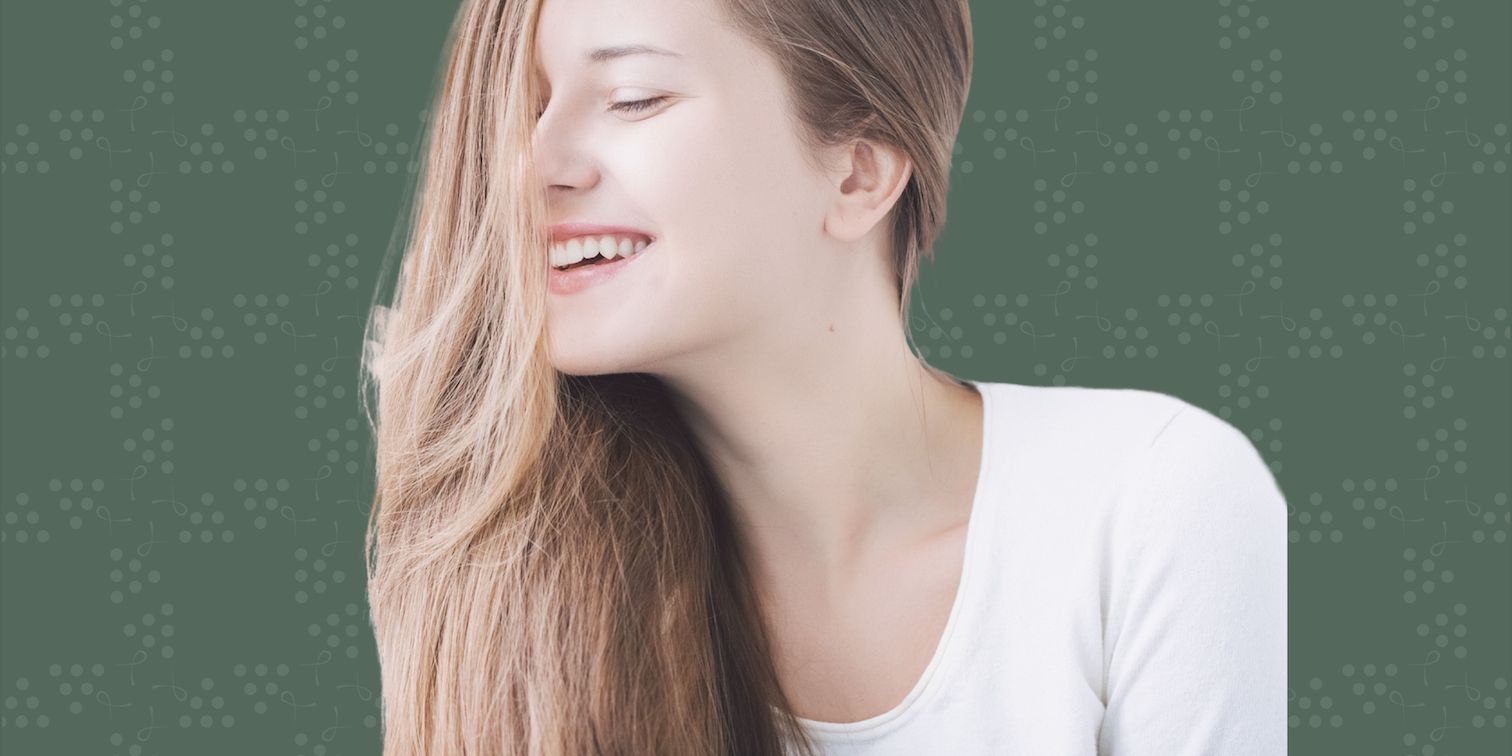 Skin care has become an essential part of the daily routine for achieving a radiant and healthy face, shining with natural beauty. Natural cosmetics are gaining more ground as an increasing number of people realize the benefits of using products formulated with ingredients derived from nature. The skin is the largest organ of our body and deserves the utmost care and attention, and that's where natural skincare comes into play. In this article, you will find steps and tips to achieve flawless skin through the approach offered by natural cosmetics.
Why is it difficult to find a natural and effective face cream?
The search for a natural and effective face cream can prove to be a challenge. The market is saturated with products promising miracles, but they often contain harmful, heavy chemicals that are not suitable for our skin. Many conventional cosmetics, industrially produced, contain synthetic substances that can cause irritations, allergies, and even long-term damage to the skin. For this reason, more and more people are embracing the approach of natural skincare, seeking products that are effective, gentle on the skin, and environmentally friendly.

The good news is that with the right guidance, it is possible to choose natural and highly effective anti-wrinkle face creams. You just need to look in the right places and have some knowledge of the characteristics to evaluate when choosing a skincare product. The key to finding the perfect face cream for you is to assess its ingredients, ensure they are truly natural, and understand your specific needs.

Choosing a natural face cream not only can improve the long-term health of your skin but, if done mindfully, also helps reduce the environmental impact associated with the cosmetic industry. Fortunately, natural beauty goes hand in hand with sustainability, and more and more brands are embracing this philosophy, offering effective natural products that respect our skin and the planet. With a bit of research and attention, you can finally find the natural and effective face cream you deserve.
How to Choose a Moisturizing and Natural Face Cream in 5 Steps
When it comes to choosing the right anti-aging, moisturizing, and natural face cream, there are some key steps to consider. Here's a 5-step guide to help you make an informed and effective choice for your skin, harnessing the power of nature to the fullest.
5 Tips for Choosing an Effective and Natural Anti-Wrinkle Cream
1. Read the label carefully and make sure there are truly natural ingredients 🍇
When choosing a natural anti-wrinkle cream, the first step is to read the label carefully. Look for actual natural ingredients such as plant and fruit extracts, vegetable oils, and natural butters. Avoid products with synthetic substances because the key is to opt for creams enriched with ingredients from nature, capable of nourishing the skin and supporting its regeneration process in a harmonious and natural way.
2. Avoid creams with heavy textures 🍇
Natural face creams tend to have a light and easily absorbable texture. Avoid creams that are too dense and heavy, as they can clog pores, weigh down the skin, and give you a feeling of discomfort. If you opt for formulas that absorb quickly, you'll have fresh and hydrated skin, protected without feeling heavy.
3. Choose a cream that also protects the skin from UV rays 🍇
Protection from UV rays is essential to maintain the health and youthful appearance of the skin: the majority of wrinkles (80%) and skin diseases originate from UV rays. If you want to understand how the skin ages, click on the article we have written.
Choose natural anti-wrinkle creams that also offer natural sun protection, such as zinc oxide or plant extracts with screening properties like grape-derived extracts, which act as natural UV blockers. Grape polyphenols, in fact, possess natural anti-UV properties and are perfect ingredients to ensure protection against harmful sun rays even in winter when the damaging effects of UV rays, which are still present, tend to be overlooked.
Protecting the skin from sun damage is indeed a crucial step in preventing skin aging.
4. Discover what the natural active ingredients of the cream are 🍇
Natural anti-wrinkle creams contain active ingredients derived from nature, selected precisely because they are rich in beneficial properties for the skin. Ingredients such as hyaluronic acid, vitamin C, natural retinol, and various essential oils of natural origin extracted from grapes play a key role in improving the elasticity, brightness, and structure of your skin without causing side effects. Understand the composition of your cream by observing the label and reading the ingredients, which must be legally indicated on the packaging or box. For example, grape polyphenols are highly effective natural antioxidants: 124% more efficient than vitamin C.
5. Do not buy creams with parabens, sulfates, and other artificial or harmful ingredients 🍇
The expert advice is to avoid anti-wrinkle creams with harmful ingredients such as parabens, sulfates, silicones, and artificial fragrances. These ingredients can cause irritations, contraindications, allergic reactions, and may also damage the skin in the long run. Instead, choose creams formulated with natural ingredients and free from aggressive chemicals.
Why Grapey Anti-Age Cream is an excellent product at a low cost.
Grapey Anti-Age is an extraordinary product at an affordable cost for several reasons. This facial cream is formulated for all skin types. It is an extract of unripe grape peels enriched with grape seed oil. Grape polyphenols are known for their significant antioxidant and anti-aging properties. Grape seed oil is also rich in essential nutrients that help improve skin elasticity and firmness, contributing to repairing, hydrating, and reducing the appearance of wrinkles and expression lines.

The cream offers a comprehensive solution for skincare. In addition to its anti-wrinkle effects, it provides deep hydration, nourishment, and UV protection due to the natural antioxidant properties of grapes. Its lightweight texture absorbs quickly without leaving oily residues, making it perfect for daily use that ensures long-term results. The light texture combined with low viscosity makes it last a long time: about 3 months with daily applications twice a day.

Grapey Anti-Age is also free of animal-derived ingredients and is not tested on animals, thus adhering to sustainable beauty standards. It is a smart choice for those seeking an effective, natural, and affordable anti-wrinkle cream, ensuring visible results without compromises.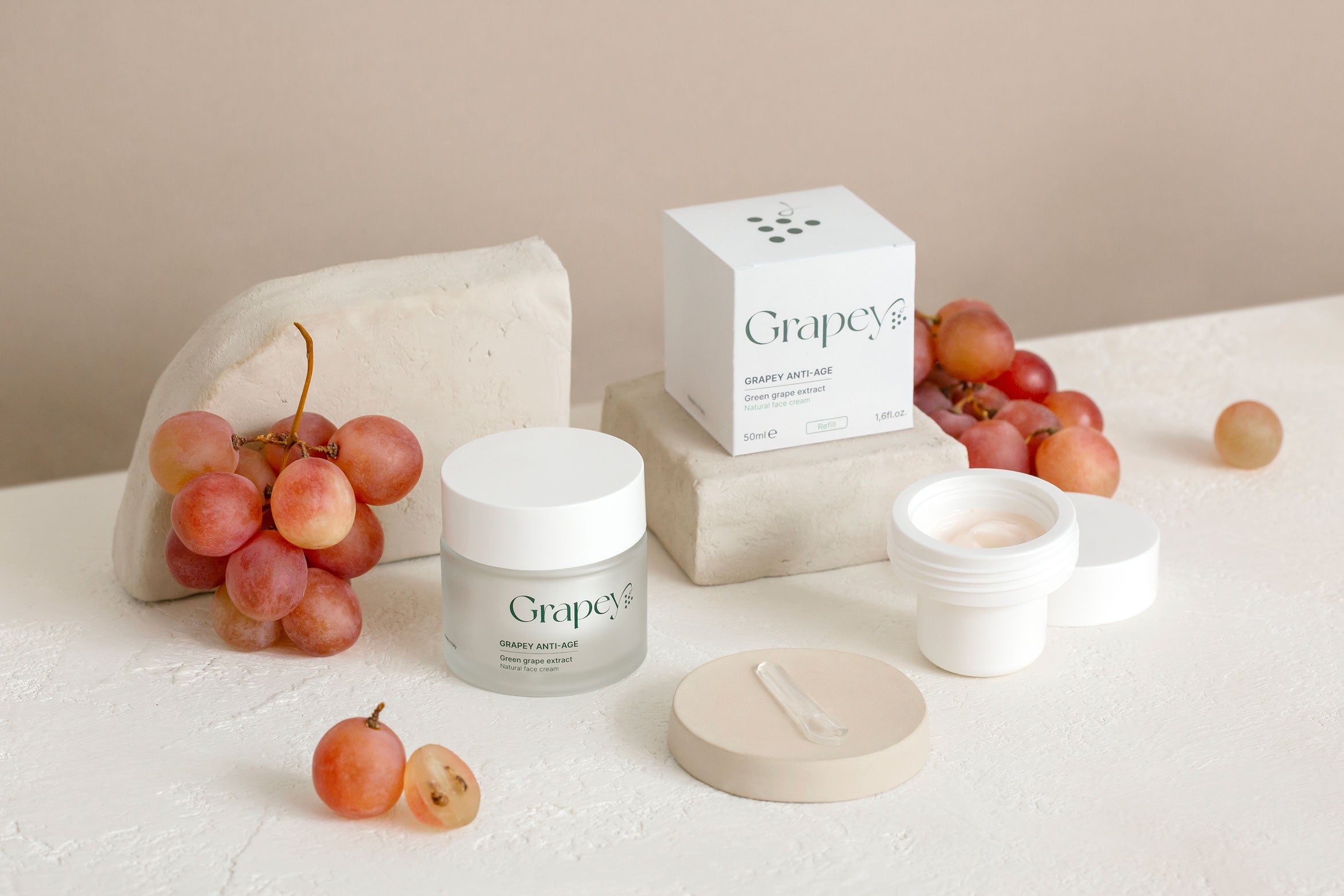 SAVE MONEY WITH GRAPEY ANTI-AGE
Importance of Consistency in Choosing Natural Face Cream
In addition to the ingredients and specific formulation, the consistency of natural anti-aging cream plays a crucial role in your skincare experience. Natural creams tend to have a lightweight consistency, making them very pleasant to apply and easily absorbed by the skin without weighing it down. This feature not only ensures effortless application but also reduces the risk of pore blockage, allowing the skin to breathe freely. By choosing a cream with a light consistency, you'll experience a feeling of freshness and hydration without the heaviness that sometimes characterizes conventional cosmetics. The combination of light consistency with low viscosity allows for easy application through beneficial facial massages: the cream glides smoothly and absorbs easily.
The Role of Sustainability in Choosing Natural Skincare
Sustainability is an increasingly important aspect of natural cosmetics. Do you want to choose not only an effective product but also one with a low impact and that reduces waste? Choose Grapey Anti Age: its formulation from organic grape marc waste allows recycling materials still rich in active ingredients and creating value, for you and for the environment. Choose a product that is not only gentle on your skin but also on the environment. The production and packaging of cosmetics can have a significant impact on nature, from the excessive use of water resources to the production of plastic waste. For this reason, at Grapey, we choose only 100% recyclable materials for packaging, with low-impact processes, and promote the purchase of the jar + refill to enable infinite reuse of the glass jar. When choosing a natural anti-wrinkle cream, do not forget about the environmental impact of your cream.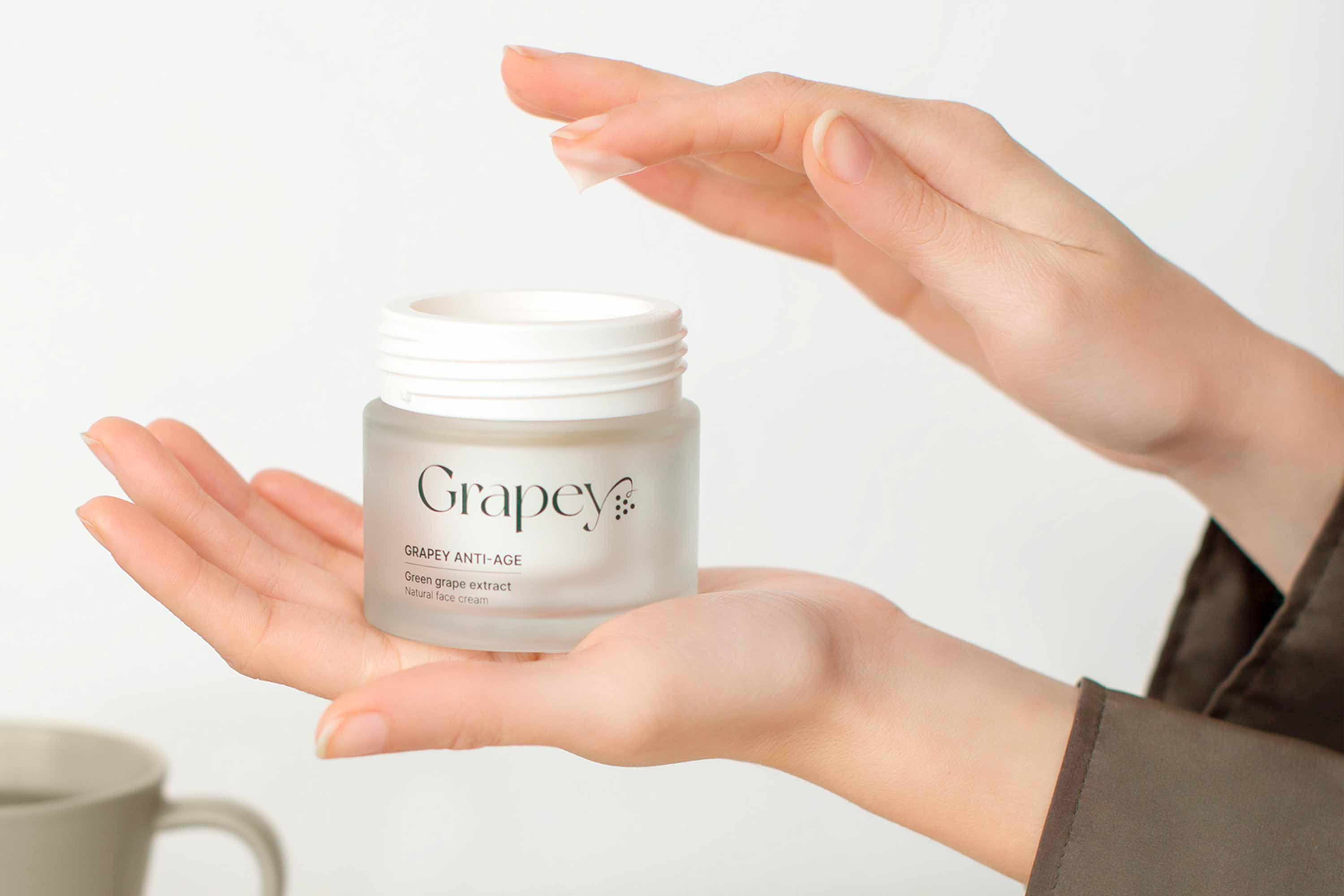 EXTRA
Importance of the routine
In addition to choosing the right products, establishing a natural skincare routine and maintaining consistency over time make a difference in your quest for perfect skin. A proper routine involves applying an anti-wrinkle cream at least morning and evening with a gentle massage, after cleansing, in addition to sunscreen, essential in summer but necessary in winter in the form of products with anti-UV properties. Opting for natural products in each of these steps can further contribute to improving the health and appearance of your skin. Consistency is the key to achieving the best results, so develop a skincare routine that works for you and stick to it.
CHOOSE GRAPEY ANTI-AGE
F.A.Q.
Answers to your questions
For which skins is Grapey Anti-age suitable?

Grapey Anti-age is suitable for all skin types because it nourishes without weighing it down. It is particularly perfect for normal, oily, and combination skin. Moreover, it has passed all clinical tests for sensitive skin.
Consistency is crucial: with regular applications, morning and evening, your skin will be visibly brighter and more vital after about 3-4 weeks of use.
How long does Grapey Anti-age last?

The cream is lightweight and has low viscosity: if applied twice a day, it lasts about 3 months.
You can purchase the refill for the cream and reuse the glass jar. This way, you save money, and the environment appreciates it.